Xie Hang: The Road from "0" to "1"

Xie hang described his April as "A lottery ticket finally was scratched off".
This senior student majoring in Computer Science and Technology in WKU finally received four offers from three famous American universities, including Carnegie Mellon University, Duke University and University of Illinois at Urbana-Champaign. Among them, Duke University issued two offers, respectively from Computer Science and Technology and Electronics and Computer Engineering.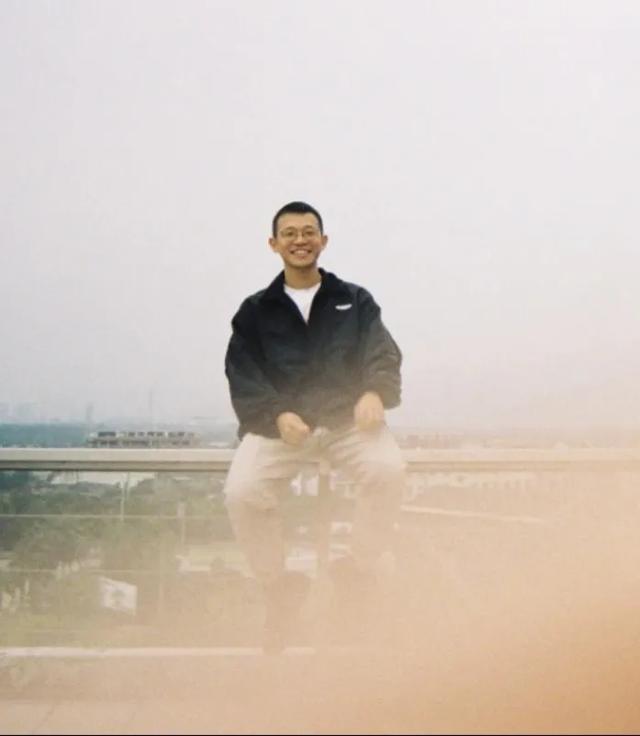 Looking back at Xie Hang's college for four years, you will find that his luck has its reasons. GPA3.83, TOEFL 110, GRE331 + 4, publishing four papers in international conferences, serving as a research assistant during junior summer at Notre Dame University, and a guest assistant to Viral Shah, the Founder of Julia Computing…… this is a typical science geek. With his own wisdom and sweat, like computer actuarial science, he is tranforming his dream into reality, step by step
Four papers published in undergraduate studies
As Xie has been planned to go abroad for further study, he has made a detailed plan for his college life. He devoted himself to his studies. The first row of seats in the professional classroom had been firmly speficied for him. In high school, his English was outstanding. He took GRE in his freshman year, which laid a solid foundation for his future studies. During his undergraduate studies, he published four papers at international conferences, which became the key to his final success.
In July 2018, Xie Hang's big data paper on the analysis of the current situation of autistic children in China was presented at the top conference held in Northwestern University in the United States. In the poster session, he was the only undergraduate and he was surrounded by graduate students from the world's top universities. "That moment can only be described as magic." Xie said.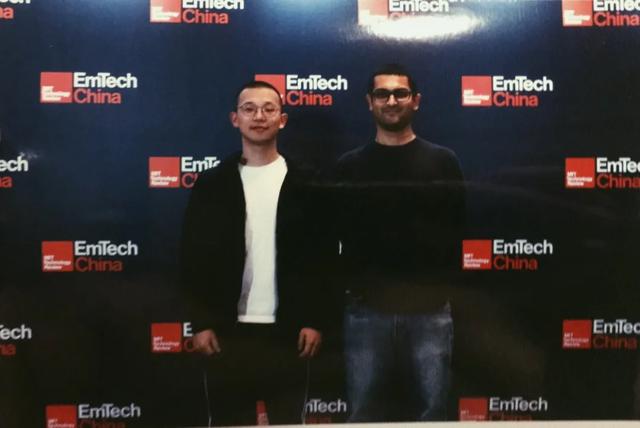 This series of accumulation also gave him more opportunities in the university. In January 2019, he learned that MIT Technology Review was going to hold EMTECH China 2019 conference in Beijing and its recruitment advertisement. He submitted his application in the first place. His fluent English, rich computer background, and experience of participating in WIN made him successful in the interview and he became an assistant to Viral Shah, CEO of Julia computing. The close contact with the programming master touched Xie hang, "He is a man with strong self-control, and is very friendly. In his free time, he also taught me how to program. I accompanied him to visit Tencent and the Chinese Academy of Sciences, both of which used the programming language developed by him to varying degrees, and these experiences have greatly benefited me. "

Hard Power (Score) + Soft Power
As computer science (CS) becomes a popular major, the application in CS needs to fight among the best students in China. To win the offer of the world's top prestigious universities, in addition to the "hard power", (GPA, GRE and TOEFL), the "soft power" is the key. And Xie has competitive advantages, so he finally won the admission of two top-5 computer major schools in the United States.
In the end, Xie chose Computer Science and Technology major of the University of Illinois at Urbana-Champaign. The boy has his own unique determination. Although Carnegie Mellon University ranks first in the world in computer science, Xie was attracted by the strong reputation of University of Illinois's computer science program . He said: "this major has fewer than ten students enrolled from Chinese mainland in one year, and the employment rate in these years is 100%. Nearly half of the students can enter the world's top technology companies including Facebook. In addition, Professor Han Jiawei, the founder of data mining, is also in Champaign.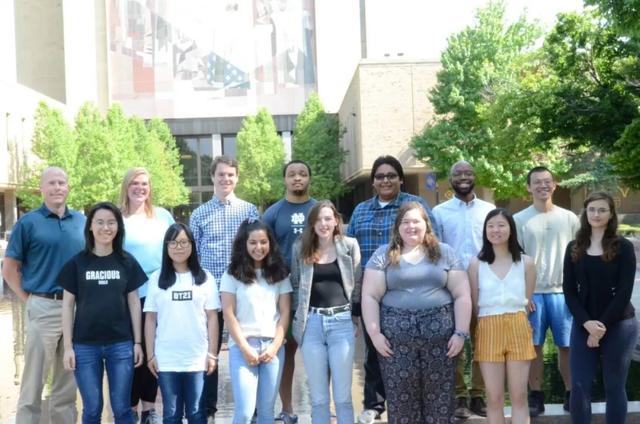 In fact, in the summer of 2019, Xie hang distinguished from 400 competitors, and got the opportunity to work as a research assistant in the Center for Research Computing of Notre Dame University. Xie hang at Notre Dame University was mainly responsible for the sentimental analysis of world news through computers. In two months, he not only published a paper with the team at the 2019 Computational Social Science Annual Conference, but also was greatly appreciated by the professor of the school. The professor invited him to study for the doctor's degree in this university and wrote a strong recommendation letter for him, which became a powerful bargaining chip for his application to the top computer school.

The Road from" 0 "to" 1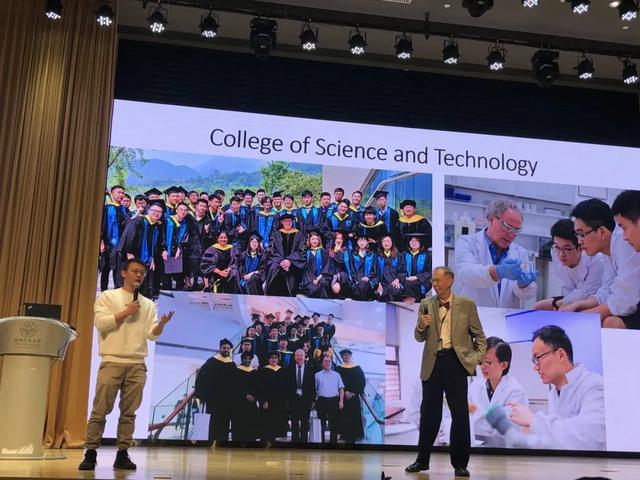 At the opening day speech of WKU in 2019, Xie hang shared his university experience with the title "The Road from" 0 "to" 1 "". He said that 0 was himself at a loss when first entered the University, while 1 is himself who is really interested in computer science now. It is WKU that makes all these changes possible.
Xie said, "WKU's whole English immersion environment and free and open academic style have made me grow continuously in the past four years. And these changes are made little by little in daily life." At Notre Dame University, when students in other domestic schools were troubled by the language problem, Xie Hang spoke fluent English and he enthusiastically served as an interpreter.
WKU's small-class teaching has a teacher-student ratio of 1:10. Xie Hang is a regular visitor during the professors' office hour. The faculty of the computer department, Professor Tiffany, Professor Pinata and Professor Zhang Changjiang, have guided him from all aspects of scientific research, life and professional knowledge.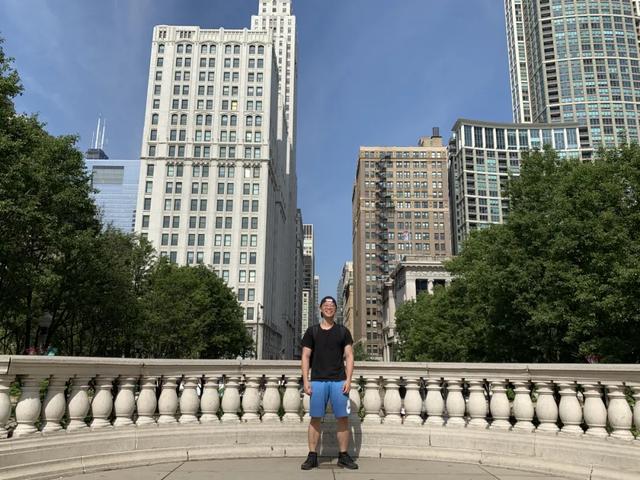 In addition, he also found the best companion on the road of learning, they shared learning experience, encouraged each other and grew together. Xie moved to A311 Bamboo Hall when he was at his second year at WKU. When he was a sophomore and junior, he and Mao Yuanqi, the 2019 WKU graduate, were roommates. Mao won four offers from the University of Chicago, Purdue University, Carnegie Mellon University and Wake Forest University, and finally entered the University of Chicago. In his senior year, his roommate changed to Jin Xiaotian, who finally got a PHD offer with a 70,000 US dollar scholarship a year from King Abdullah University of Science and Technology, the richest University in the world

For the future, Xie Hang is clear. He hopes to change the world through his own project, and we believe that at that time, everything is possible.