Ambassador Dusan Bella: Ignite students' enthusiasm for innovation
On October 17, one of the trilogy of "Imagine the Future" and first science sharing panel of the 2020 World Young Scientist Summit, "The Envoy-Slovak Imagination" was held in the CBPM Auditorium of Wenzhou-Kean University. The Ambassador of Slovakia Dusan Bella shared with the audience his magnificent cross-border life, from scientist to diplomat.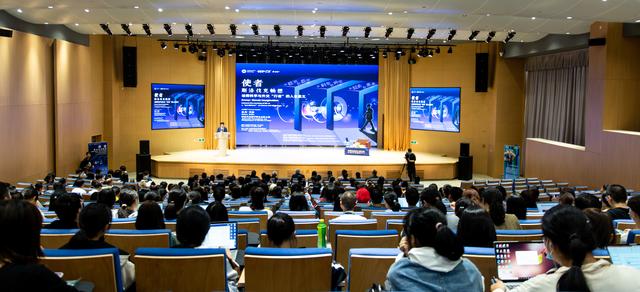 As it is reported,this year the science discussion is divided into a wonderful trilogy, from the three dimensions of science and art integration, cross-border collision, and the life of the envoy. It aims to make "mysterious" scientists coming down from on high to face-to-face talk with young students to ignite their curiosity and enthusiasm about science.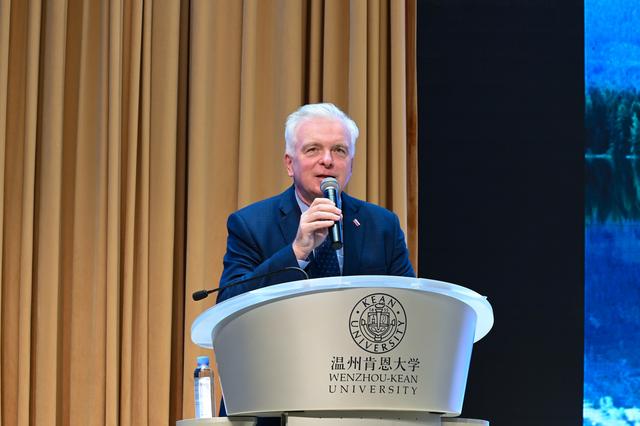 Mr. Dusan Bella gave an elaborative introduction on Slovakia's history, culture, economy, technology,and other aspects to around 300 WKU students on the spot, shifting his role to be a cultural envoy. With his introduction, the audience has a deeper understanding of this distant Eastern European country.
The ambassador Dusan Bella told, China and Slovakia have established diplomatic relations for a long time and have carried out many cooperation projects in science and technology. He firmly believes that innovation is the cornerstone of future digital economic growth. From the ranking of the most innovative economies in 2019, China ranks 16th. He believes that China and Slovakia have tremendous possibilities in the field of innovation, particularly, in the field of the blockchain technology. With the deepening of the "16+1 cooperation" between China and Central and Eastern European countries, he confirms the two parties embrace a bright future.
Before the speech, he was asked for suggestions on doing research. Mr. Dusan Bella confessed, research is lifelong pursuit, which requires constant hardworking. To start is most difficult and can be regarded as a preliminary success, then one just need to work step by step. He had been in the laboratory every day for a long time, carrying out projects. "It will be more efficient and effective if you can apply the theoretical knowledge to practice" as he further reminded.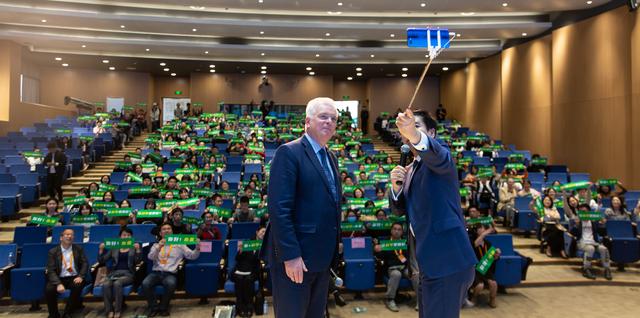 At the end of the sharing session, three hundreds of WKU students raised the green ribbon of "Make Science More Wonderful", and took a group photo with Mr. Dusan Bella to record this precious moment.
Writer:Alisa LAI