Since Changes is perpetual proposition, why not embrace uncertainties
Have you ever thought about moving to another country? Do you always have many concerns, hesitating to take the first move?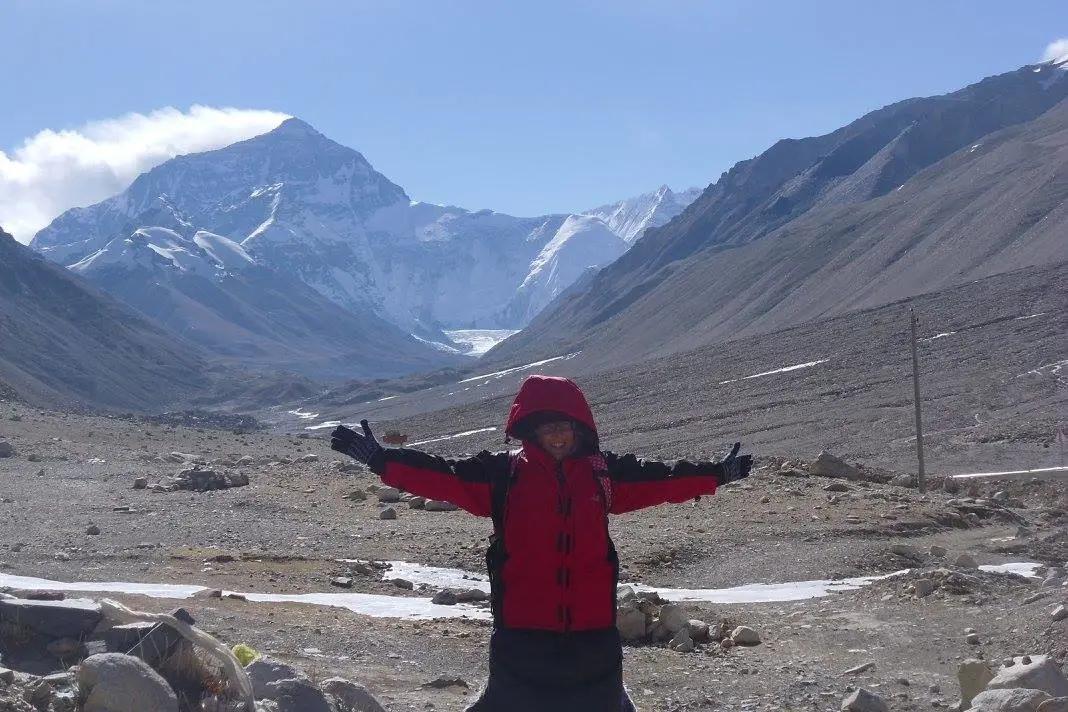 Virginia Parker, a lecturer from the College of Liberal Arts at Wenzhou-Kean University, shared her marvelous experience of living across the world. Traveling and living abroad has already been an indispensable part of her life. Since the first time her moving to Saudi Arabia from Canada with her parents at the age of four, she has never stopped her journey. Up till now, she has lived in, at least, 8 countries, ranging from Dubai, Brunei, Myanmar, to South Korea, Malaysia, and Thailand. And now, she is living in China. All these experiences in different countries shape her rich and intriguing life.
Due to the nature of her father's work, Ms. Parker spent her childhood in Saudi Arabia from four to nine years old (1979-1984). It was the time when she and her family traveled frequently. Her mother remembers under-developing Singapore in the late 1970s when it was just like a small village; her brother preserved a picture of the old-fashion Junk Boat from Hong Kong in the early 1980s, and she has witnessed Dubai from a desolated place with only one road and several buildings to a splendid metropolis. "Great changes have been made across the world in the past 40 years, and we were pretty lucky to see some of the places before they developed more," she told.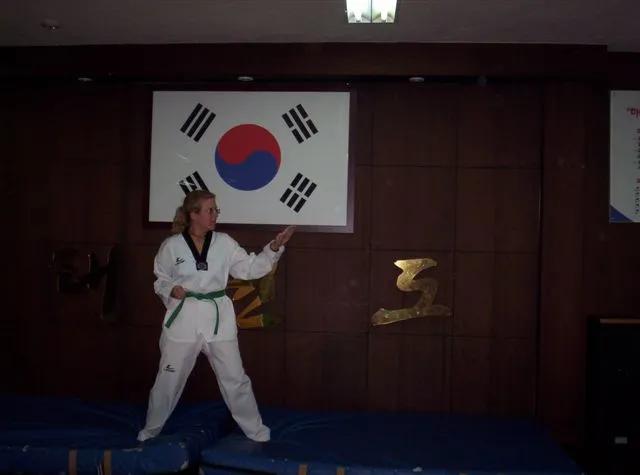 However, living abroad is different from traveling, and the first move is always the hardest. She remembers clearly that it took her nearly a year from deciding to go to Korea to actually setting off. During the whole year, she sold furniture and the apartment, taking long time to psychologically well prepare for new life in another country. Stepping out of the comfort zone is never easy. Although when she first arrived there, freshness and curiosity could cover all uncomfortable feelings, after two or three months, loneliness overwhelmingly creeped up. She needs to overcome language barriers, homesickness, different living styles, and many other difficulties before eventually adapting to local life. Not only South Korea, but this kind of unbearable and frustrating process also happened to every new country that she went.
To gain a sense of security and belonging in an unfamiliar country, Ms. Parker shared her unique but effective tips that support her to go through all the "hard period"—always find a routine. "I always go to the same shop to buy the same thing, so they know who I am." So do the restaurant, the corner shop, etc. Through this way, she can be surrounded by acquaintance, immersing herself in a reassuring environment. All these details help her form a sense of belonging and security in a foreign country. "When I visit a shop and the salesperson approaches to me with a big smile, I never feel lost."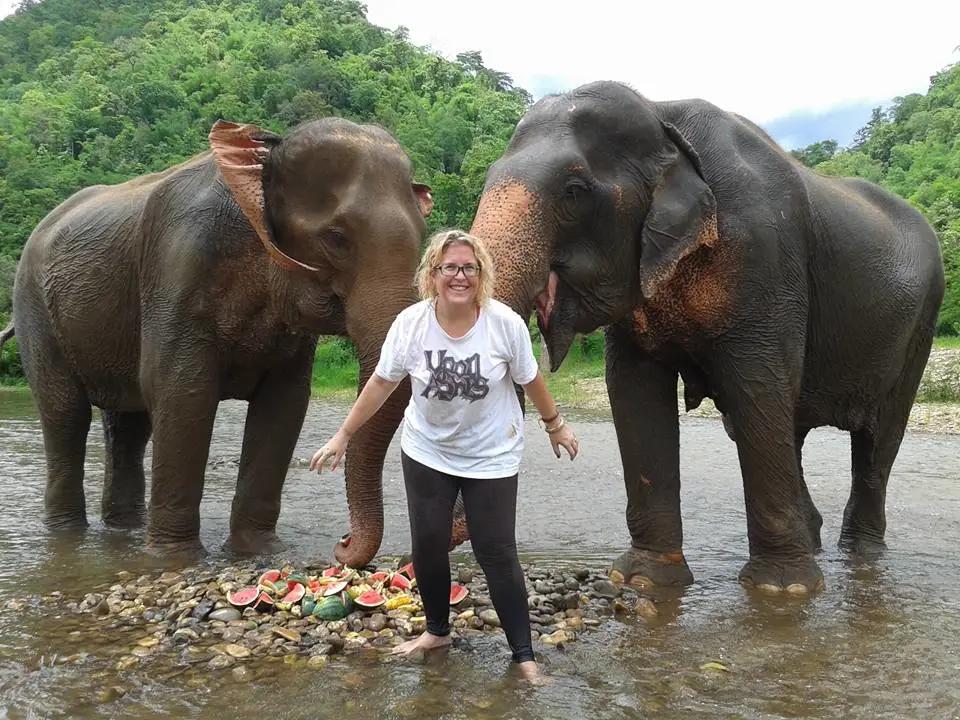 Everything is getting much easier after that. The preparation time has been reduced from originally one year to several months or even weeks. When she moved to Thailand, she only used 2 weeks from arranging everything to departure. Besides, thanks to the advanced technology, she can communicate with local people with translation apps to earn a better life as well as keep in contact with her friends and family whenever she wants, which also soothes her feeling. "There's nothing we can worry about."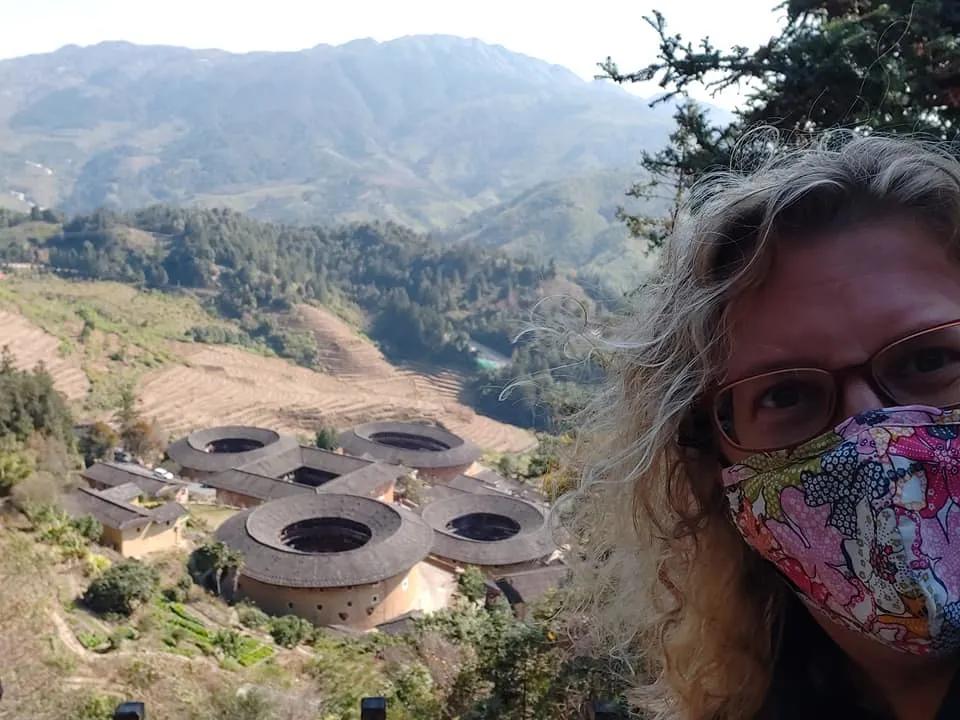 And now, she has been in China for a year and a half. Being a lecturer at Wenzhou-Kean University gives her a chance to keep exploring and discovering the beauty of this abundant country, for instance, last year, she visited Terracotta Warriors in Xi'an. In her leisure time, she would go back to the countries she had lived before, to see the changes, visit old friends, etc.
Since changes are perpetual propositions of life, why not embrace them instead of escaping. As Ms. Parker did, all the adventures and challenges will build a stronger individual, and all the experiences will become the most precious memories of your life.
Writer: LAI  Qiuhong(Alisa), 楼深蓝(Ashley)
Proofreader: LAI Qiuhong(Alisa)