Gary Linebarger's retirement farewell party held on WKU
On March 31, Gary Linebarger's retirement farewell party was held. School leaders Eric Yang, Xu Shuli and Xia Caiguo together with faculty, staff and students from various colleges gathered to celebrate this special moment in his career. He is also the first foreign teacher to retire on WKU since its establishment. After seven-years dedication to teaching, Gary, guided his students, is working on a special gift to Wenzhou city, a translation version of the book Tanghe (Tanghe dubbed as the mother river of Wenzhou).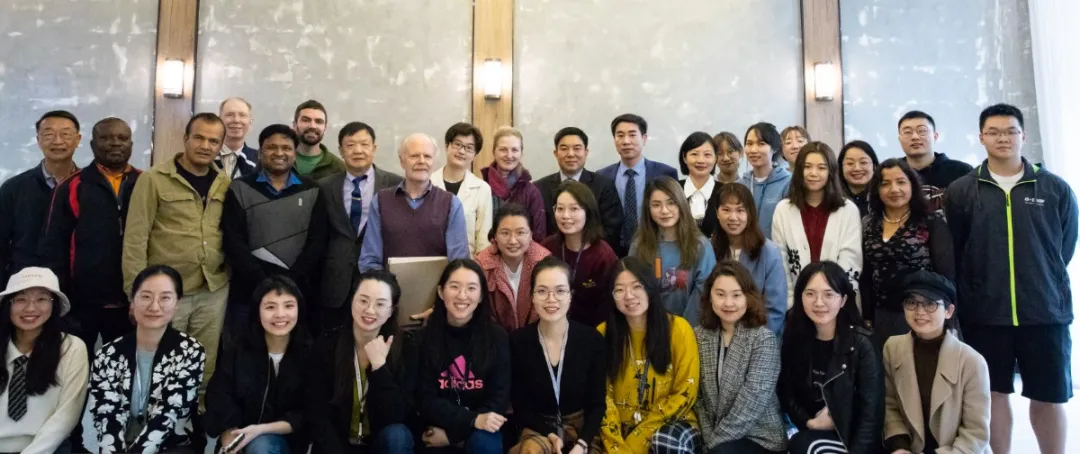 It has been seven years since the first time he came across WKU in a summer camp as an English tutor. WKU has morphed from a bleak, small campus into a modern American-style one. Gary said with a big smile that he had witnessed the growth of WKU from a "baby campus" to the present.
Obviously, students are his paramount concern. Although the stereotype goes that Chinese students seem to be more introverted and shier, he doesn't agree on this point, adding that "In class, my Chinese students are not shy at all, conversely, they are pretty confident. I often joke with them to encourage them to express themselves boldly."
But there is one thing he agrees with that Chinese students are much more diligent than those in America. Although the United States sets the SAT test, it is similar to the college entrance examination in China (Gao Kao) but not as difficult. After the Gaokao, students present a strong sense of hard-working spirit, which results as "learning is a lifelong subject. I keep learning as well."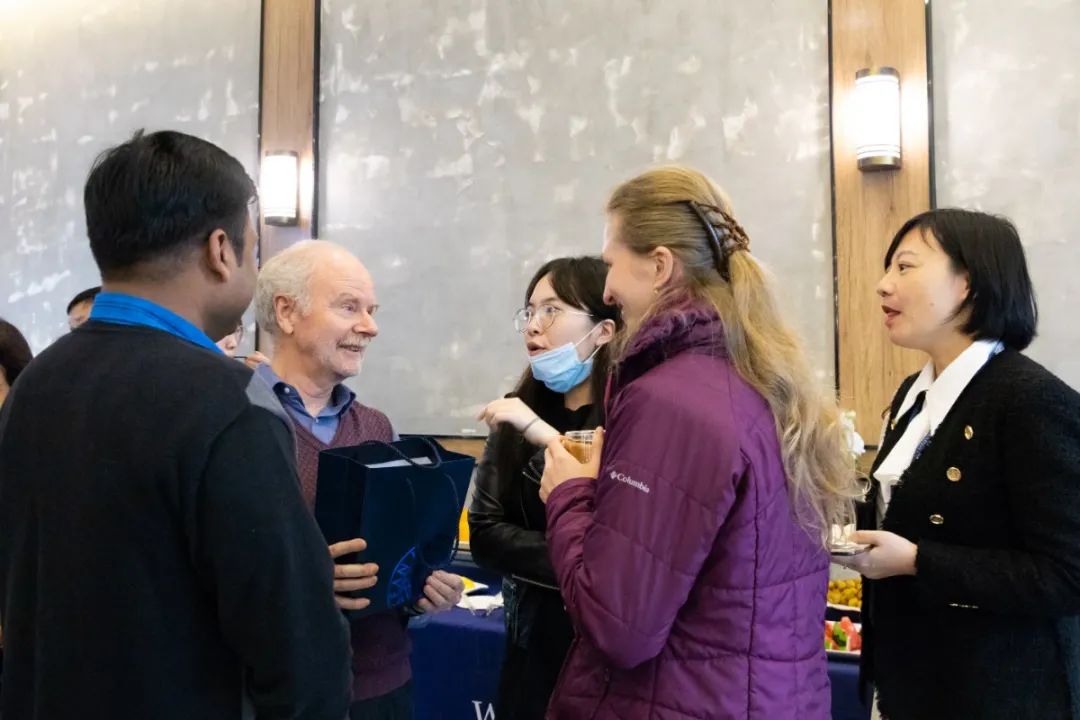 Indeed, action speaks louder than words, Gary might be the best testimony of a lifelong learning concept. It is hard to imagine that a foreigner is an expert in Buddhist studies and graduated with a Ph.D. from Dharma Realm Buddhist University. Since 1968, his obsession with Buddhism has lasted for more than 50 years.
He completed translations including "Hua Yan Sutra", "Lotus Sutra", "Srangama Sutra" and other classics before. Now he is focusing on the translation of "Diamond Sutra", "I have been working on this book for almost 5 years."
As a teacher of English translation, he often motivates his students to practice outside class. The book Tanghe introduces the history of this legendary river. He initiated this project with 12 senior WKU students involved. "We've been translating this book for almost two years now, and hopefully, it should be published next fall."
A touching scene took place at the event when a student representative sent an exquisitely- prepared gift to him—a photo album, which collects precious moments of Gary with his students. As the student representative stated, "Words alone could not express our feelings at this very moment." The album goes beyond the entity itself.
One of his colleagues, Lana, commented, "Gary is always kind and sincere, I always feel at home when staying with him. He leaves many wonderful memories that I will cherish forever. I hope he can follow his passion, unfold a new chapter of his life."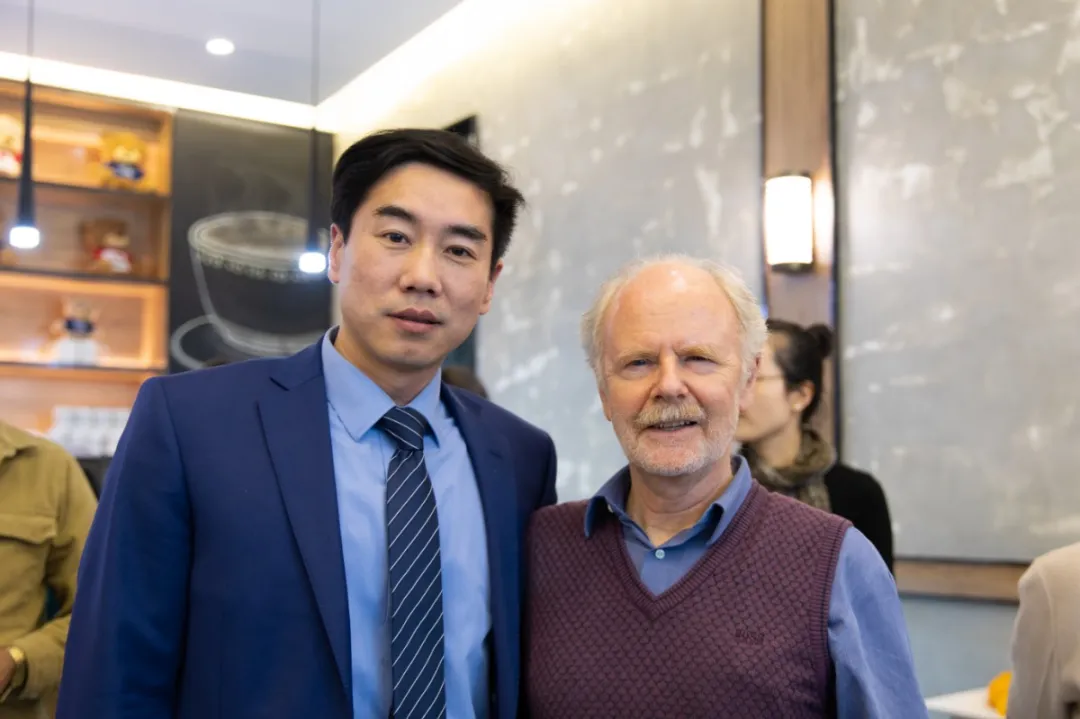 Eric Yang said, "It still takes time for me to get used to working without Gary. He never turns me down, but is always straightforward. We got used to each other. We all love Gary and welcome him back at any time."
Vice president XU Shuli, XIA Caiguo extended gratitude to Gary and awarded him a certificate to honor his tremendous contribution and dedication to WKU's development over the past years.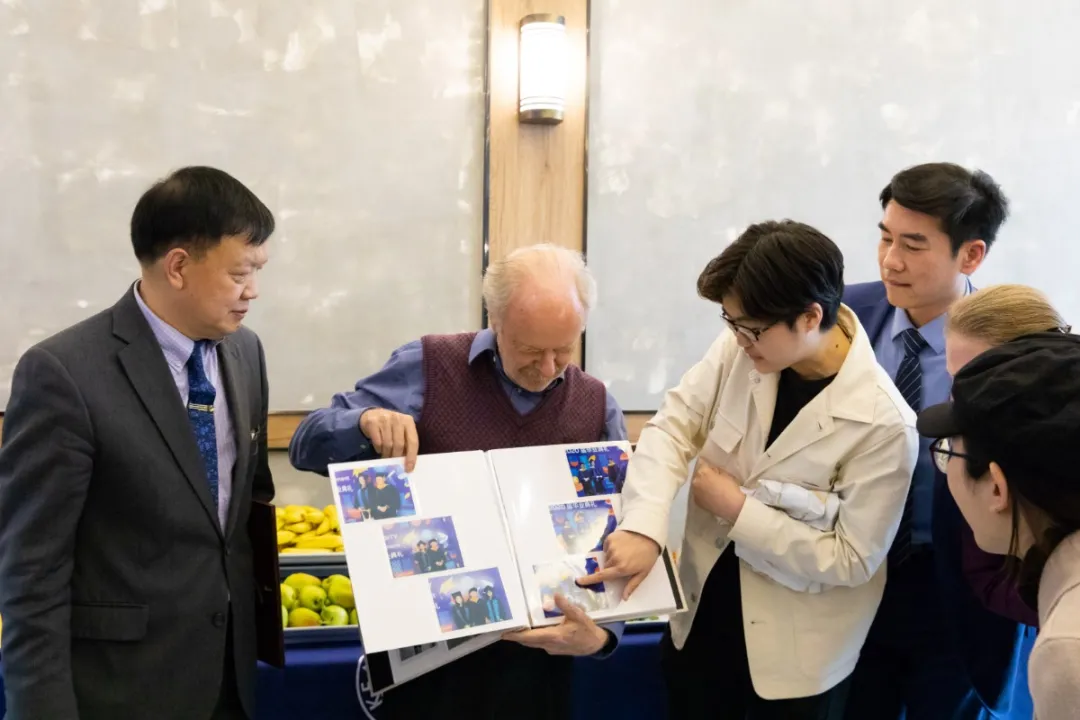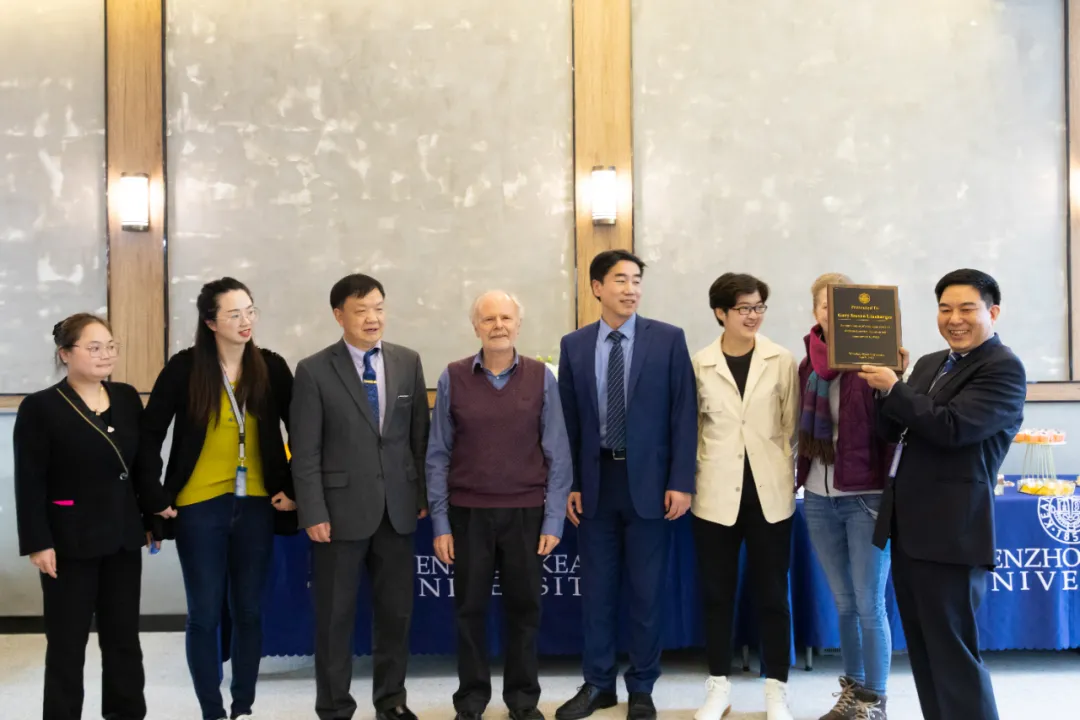 The past years have witnessed the rapid development of WKU. Gary is one of those witnesses. He sincerely hopes that it can move further and better by suggesting that the faculty retention scheme should be upgraded to form a sense of belonging among them so that everyone can work together to reach a long-term goal.
Before entering WKU, Gary taught at Beijing Normal University-Hong Kong Baptist University United International College (UIC) for almost 10 years. Coupled with his educational background in Chinese Language and Literature, the years' working experience deepened his understanding of diverse cultures. Cultural clashes exist still, but this is part of the work and life "You have to do with it."
After retirement, he plans to go back to his home China, Nanning, Guangxi province. He will continue to translate, to practice all that he is passionate about… Eventually, he emphasizes that he is willing to play a part to promote WKU brand, just like a cultural ambassador as long as WKU puts forward, he will not hesitate to support. "My heart will attach to WKU permanently."
Interviewer:Alisa LAI,Zanxiang YIN
Writer:Alisa LAI