"We are confident of the Chinese vaccine! About 100 faculty members and their families vaccinated!
To prevent the spread of COVID-19, build the immune barrier of human population and erect a Great Wall of disease control. Yesterday, WKU provides vaccination services for teachers and students again. Distinguished from last time, this time it witnesses more than 100 foreign faculty taking vaccinations. Totally, 108 faculty and their families were vaccinated.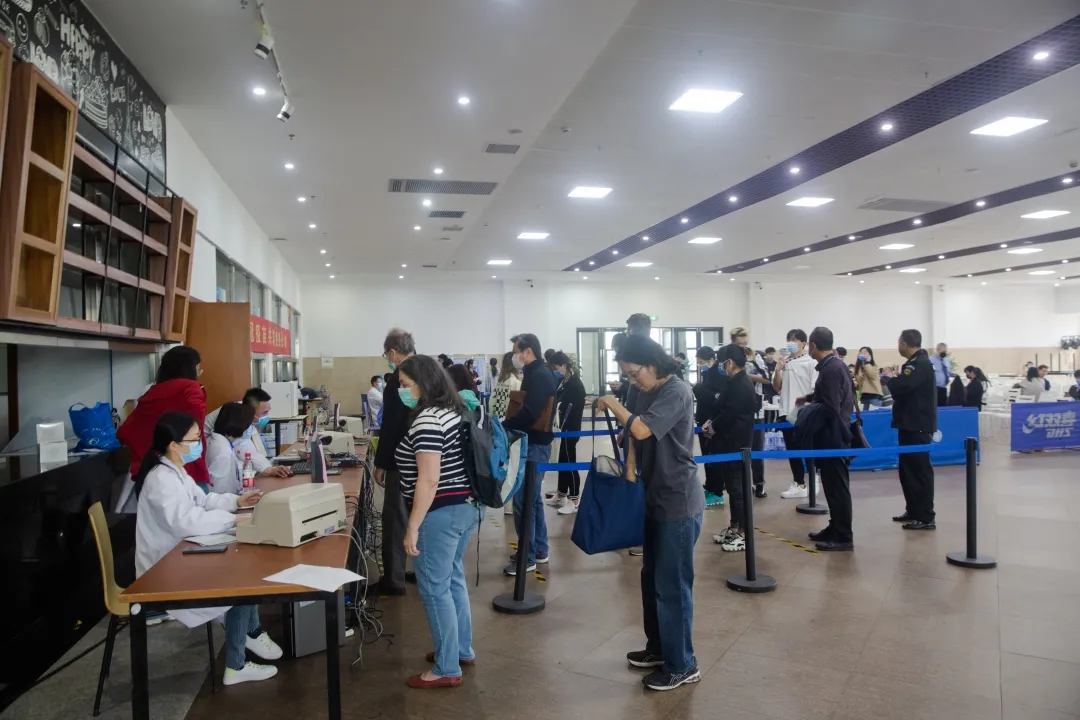 Larry Brown, Dean of College of Science and Technology, said, "I am very confident about the vaccine. I know that the majority of the faculty have decided to get vaccinated." He showed a list of faculty members who have chosen to take doses, over 100 teachers will get their first dose today.
Craig Blacklock, from the UK who teaches English at the College of Liberal Arts, told us that a biology professor also recommended him to take vaccination, so he didn't worry too much. He wants to get vaccinated to make it easier to move around.
American Wendy Austin, an English lecturer of the College of Liberal Arts, has been teaching at WKU for three years. She returned to the campus last October from the United States, where wearing masks and keeping social distance are still mandatory to contain a further outbreak. She feels lucky to live and work normally in China at present.
Biology professor Aloysius Wong, together with his wife, were present at the vaccination spot. He said he had read the related reports and literature and was quite confident of the safety of this kind of vaccine.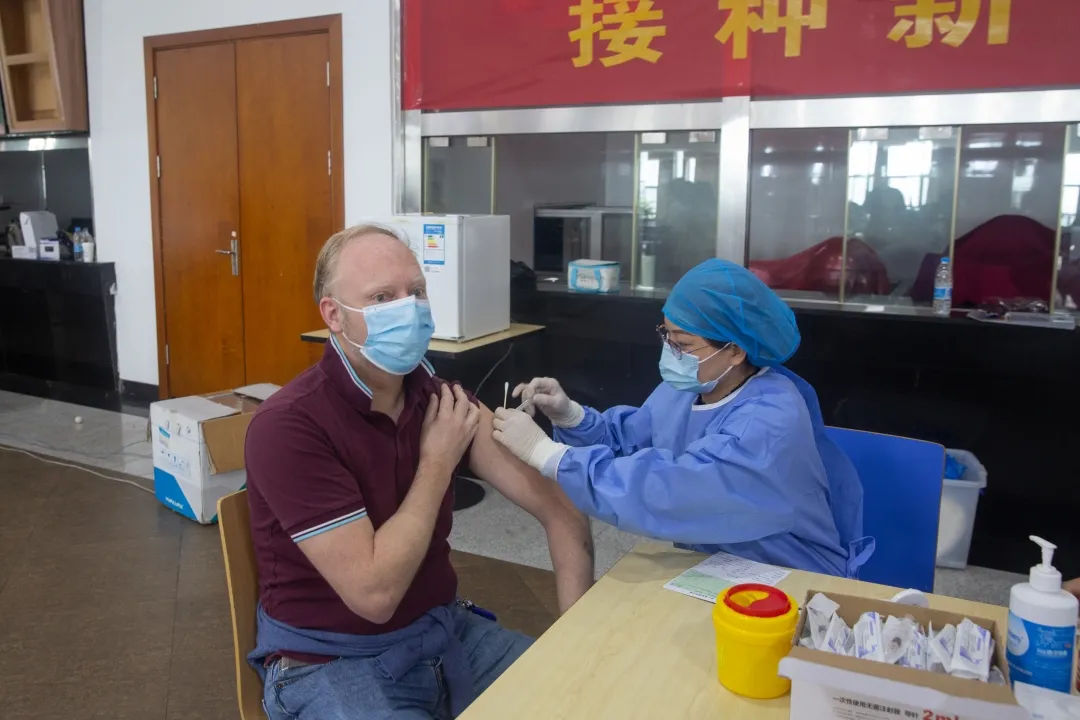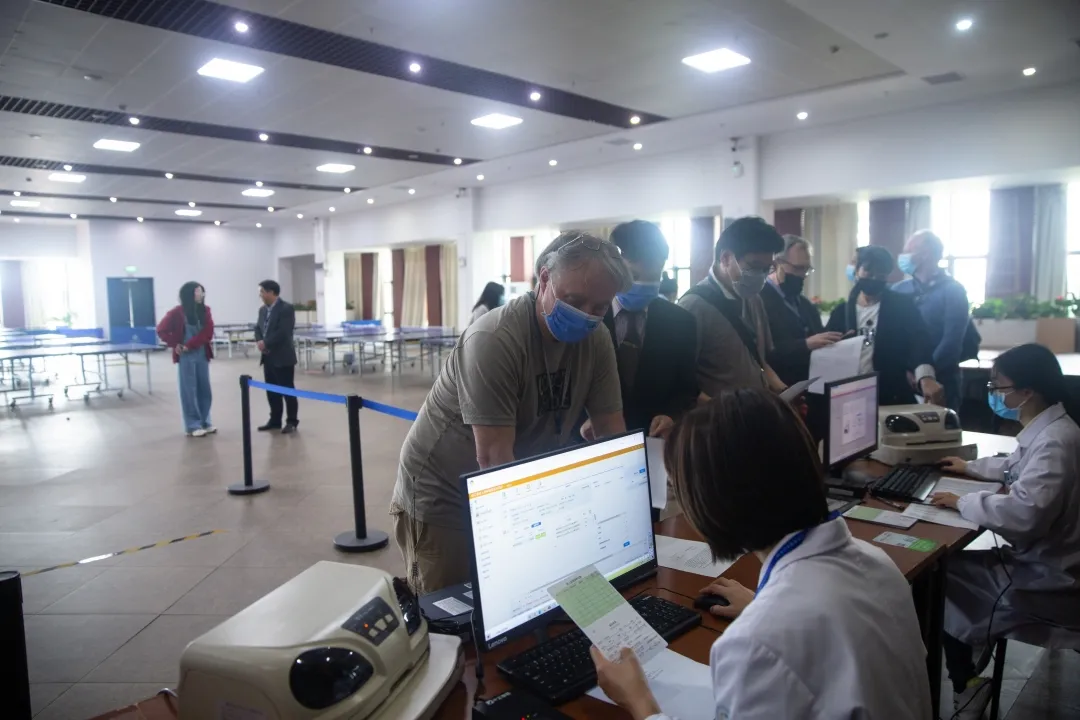 Many students were seen at the spot. One of them, Yin Zanxiang, a student from the Department of Computer Science, was interviewed. He revealed that the school had done plenty of promotion work (poster, social page, special lecture, etc.) to ensure his full understanding of vaccination. He would like to contribute to constructing the collective immunity wall and playing a part in defeating the novel coronavirus.
At the spot, Ye Binbin, deputy director of Wenzhou Foreign Affairs Office, visited the University, inspecting preparedness plan to show her highly concern to foreign teachers' safety and checked their reaction after the vaccination. The faculty extended their heartfelt thanks for the full service arrangement.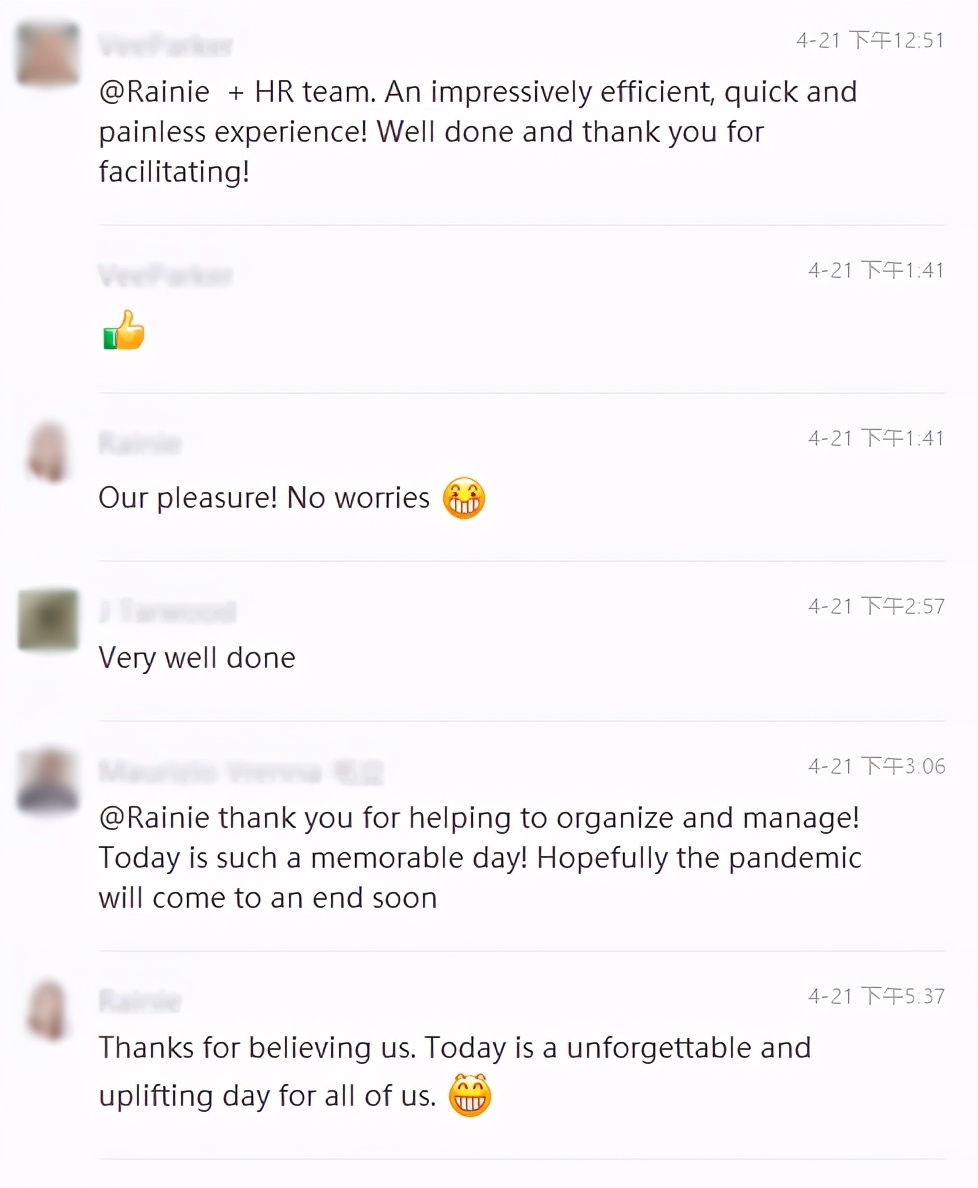 As it reports, this is provincial government-level approved doses (Kexing Zhongwei or Beijing Biology), including two shots. It is projected that the university will organize a second dose for faculty and students in early May.
Writer:Alisa LAI,Zanxiang YIN