On July 2nd, assistant professor of Industrial Design, Wenzhou-Kean University, Maurizio Vrenna gave a special lecture to young designers of Josiny, one of the council members of the school foundation. It's a brand new trial for the WKU to give an English teaching class out of campus.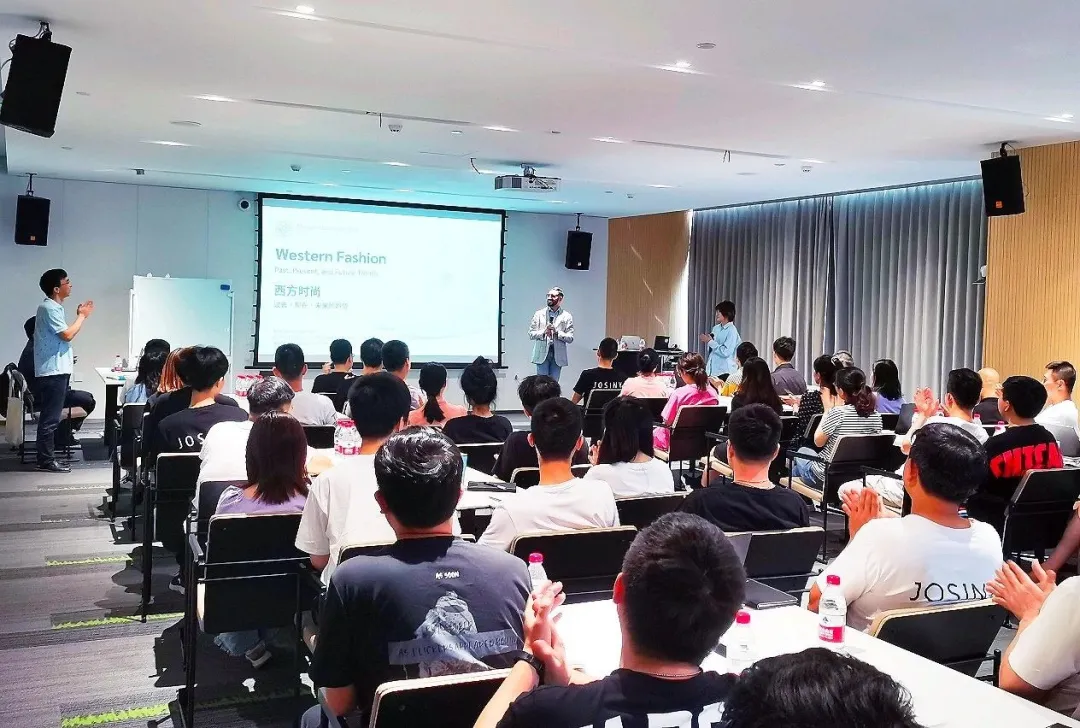 In line with the original intention of serving local enterprises in Wenzhou, Professor Maurizio Vrenna shared his knowledge of the fashion industry and experiences from his research with Josiny's designers. What is fashion? What influences the trend? Why is the trend constantly changing? Under the guidance of Professor Maurizio, the designers also shared the answers in their hearts. Professor then enumerated several representative cases in today's fashion footwear and further introduced the origin and evolution of these designs. At the same time, he also showed designers some incredible design works, and questioned the audience on what it means to be with fashion.
What's the direction of design development in the future? Should design merely pursue high-tech development? Or for a better world? Some people project their eyes on the disabled and design shoes that free their hands or shoes that allow them to experience walking. Others pay attention to people in poor countries and design shoes that can "grow". Social responsibility and ethical needs may be the weights and measures in the minds of designers.
At the end of the class, Professor Maurizio also threw the question to the audience. Shall we follow the trend or lead the trend? What will the future trends look like in the eyes of the present designers? But there is no doubt that Breaking stereotypes, innovation, taking responsibility, and for a better world will bring more vitality to designers.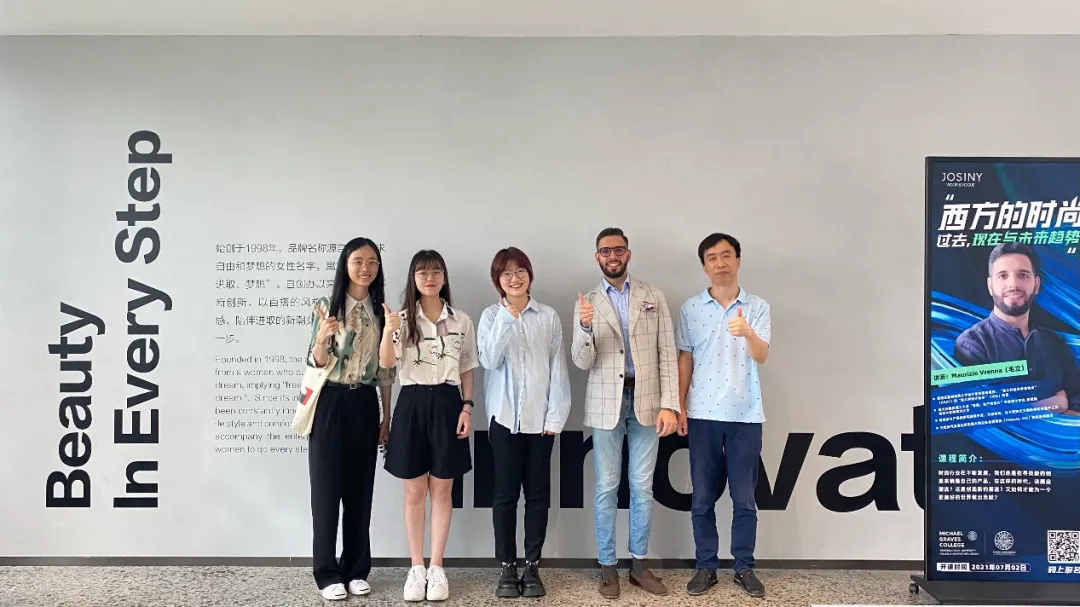 The lecture was aimed to bring more ideas to more people. It has received strong support from Josiny and WKU Foundation.  In the future, we will explore more ways of cooperation to serve local enterprises and for mutual benefit.
Writer:Jennifer LU