The U.S. Consulate General Shanghai Public Affairs Section Delegation Visits WKU
Today, the U.S. Consulate General Shanghai Public Affairs Section Delegation led by Counselor John Degory visited WKU; WKU Vice Chancellor for Academic Affairs, Dr. Eric Yang, Dean of College of Science and Technology, Dr. Larry Brown,faculty member Dr. Agnes Tang and relevant department leaders met the delegation.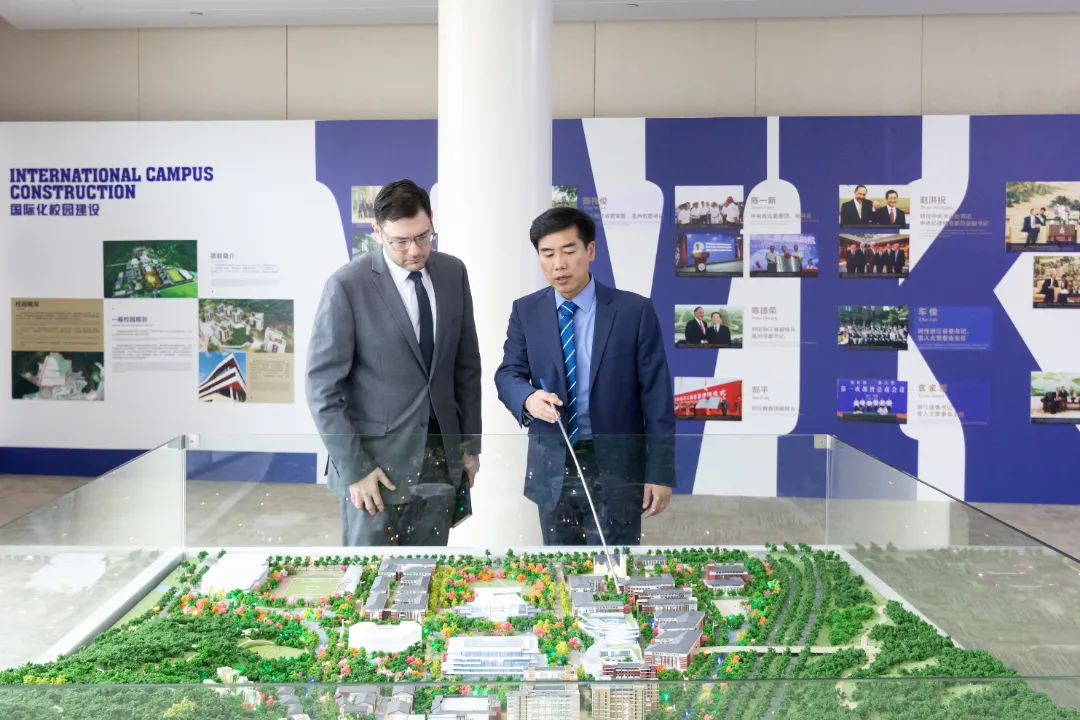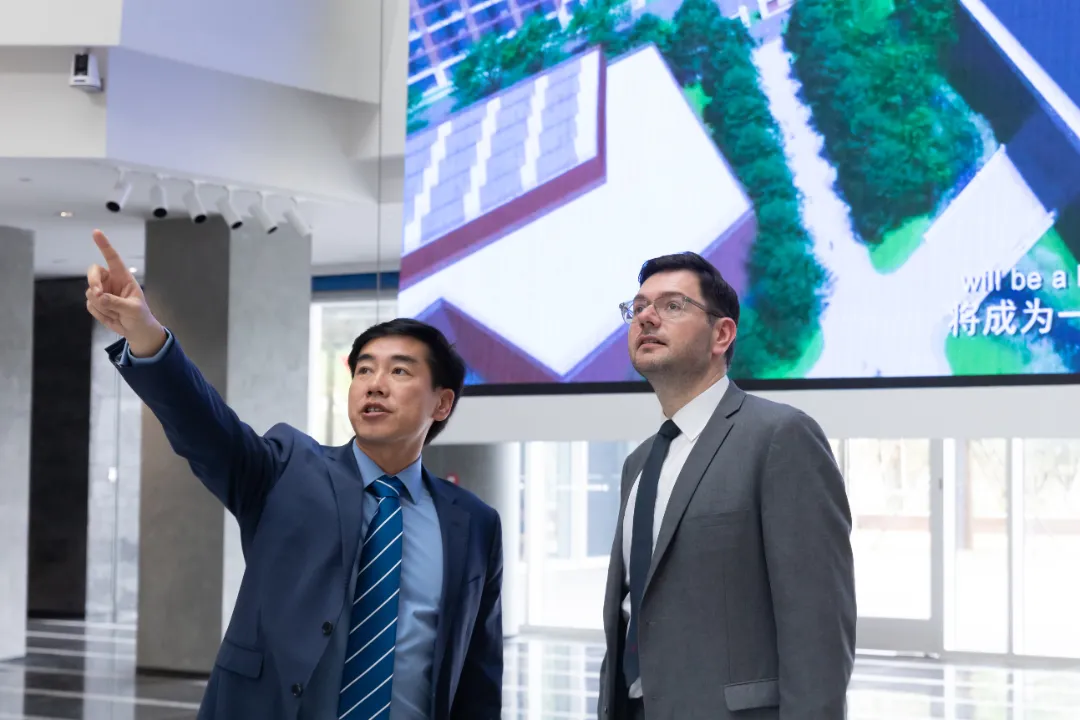 The delegation paid a visit to Ge Hekai Hall, a grand brand-new building of Architecture College, before taking a panoramic view of the University and a close visit to the cozy dormitory.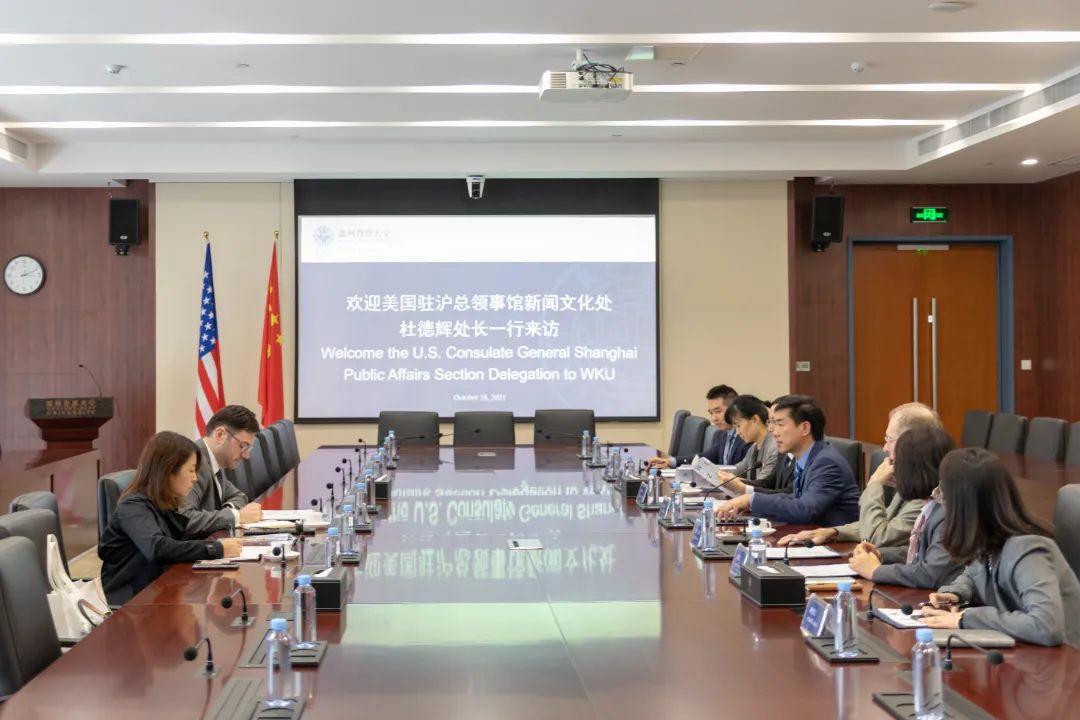 In the next meeting, Dr. Eric Yang, on behalf of WKU, extended a heartfelt welcome to the delegation and elaborated the programs and subject design at Wenzhou-Kean University and the overall accomplishments made over the past decade ranging from fruitful academic results,University construction planning, talents training program to undergraduates' outstanding performance into higher-level graduate programs.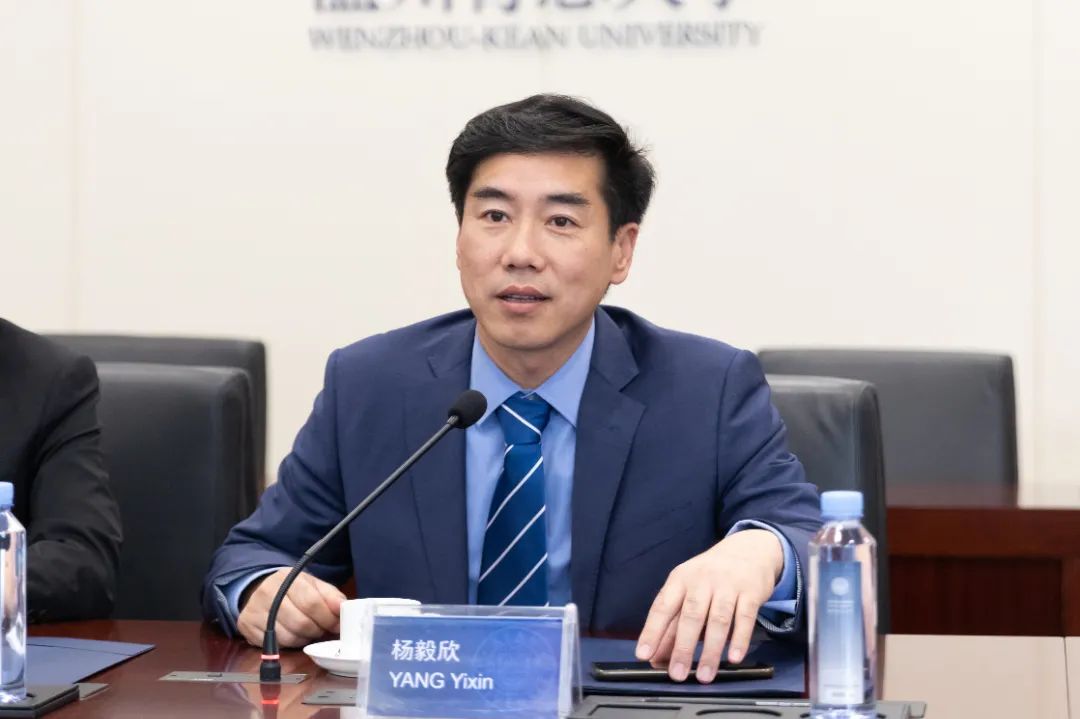 John Degory extended his gratitude to WKU for making this trip possible. He has been in China for almost a year, but it was the first time he visited outside the Shanghai base. He thought highly of the development of WKU over the past ten years and expected to deepen the cooperation and strengthen ties in this vibrant scenario and is looking forward to any possible ways to collaborate in the future.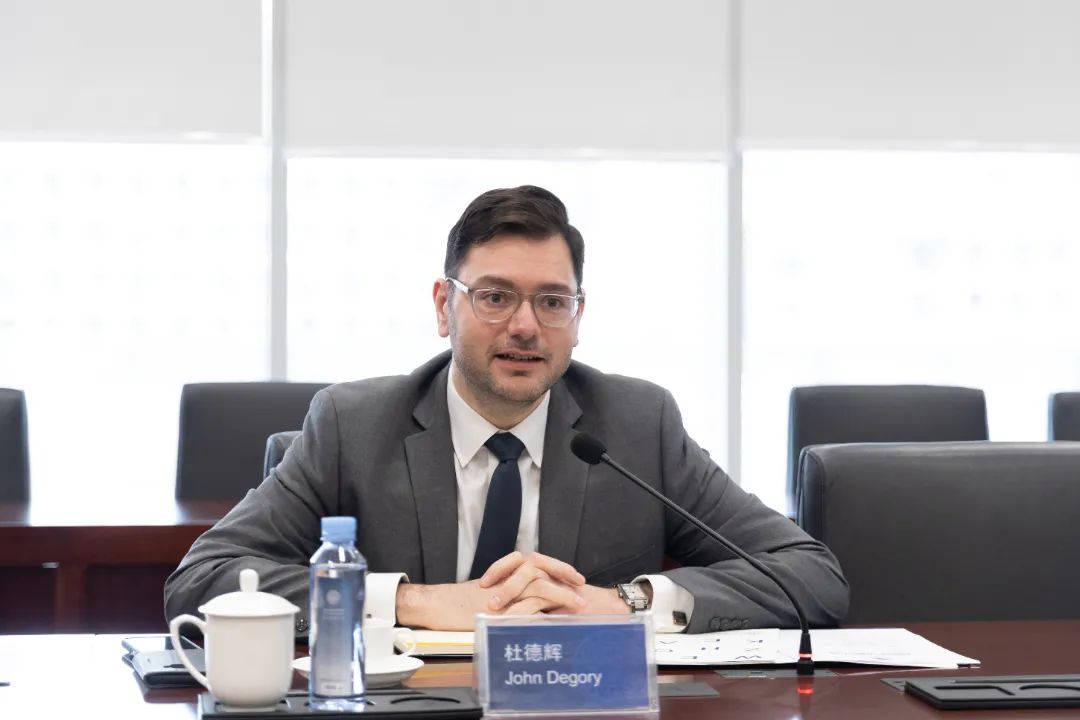 In the following discussion, the two sides exchanged ideas on latent cooperative opportunities, including holding symposiums, setting joint graduate internship programs, strengthening media relation cooperation, etc.
Foreign Affairs of Wenzhou Municipal People's Government Deputy Director ZHOU Huaizhong; Deputy Division Director of External Relations YE Yao presented the meeting.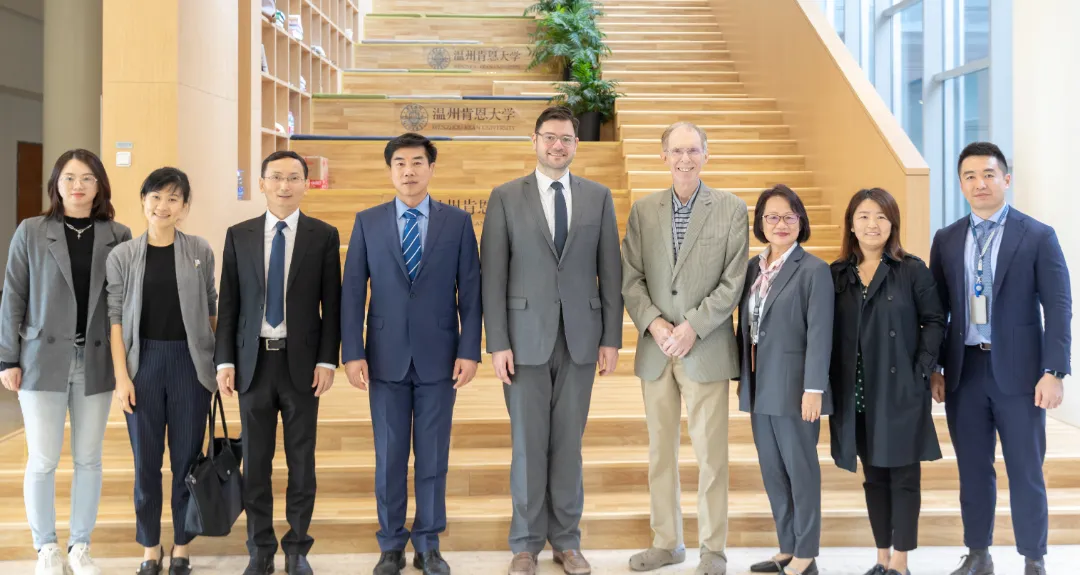 Writer:Alisa LAI