【China Science Daily】 Wang Li, Chancellor of WKU: The Internationalization of Education Matters More in the Future
The year 2021, as the first year of the "14th Five-year Plan" period, was especially significant to the development of China's higher education. A new round of assessment of "Double First Class Universities" has been started, the higher education in central and western China is developing vigorously, the undergraduate education is being continuously reformed, the internationalization of higher education is being tested by the impact from the COVID-19 pandemic, and the term "new research-oriented university" is becoming a buzz word in the education circle. What kind of "shock" will these events and trends that greatly impact the existing pattern of higher education in China bring in the new year, and what kind of development path they will pave?
At the beginning of this year, with the invitation from China Science Daily, Wang Li, Foreign Academician of the Russian Academy of Engineering and Chancellor of Wenzhou-Kean University, talked about the future trend of China's higher education in 2022 and shared the experience of Wenzhou-Kean University in the internationalization of education.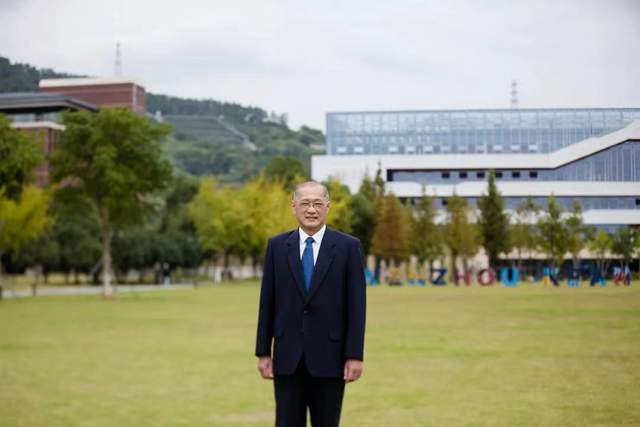 The following section is excerpted from China Science Daily (Page 4, January 4th, 2022):
I often find myself wondering whether the world has gotten bigger or smaller under the impact of the COVID-19 pandemic?
In early 2020, when the COVID-19 pandemic raged, Wenzhou-Kean University joined hands with Kean University to quickly launch online courses (Version 1.0), which enabled the interactions among 122 full-time teachers from 28 countries and regions and students from 17 provinces and cities, as well as international students and exchange students from Kean University. Through online teaching and communication, the brainstorming of ideas never ceases. From this perspective, the world has gotten smaller and is just located at the two sides of a screen.
In addition, the COVID-19 pandemic, environmental problems, climate issues, and other problems have become challenges that mankind needs to face together, and the fundamental solution to these problems goes to continuous innovation. Higher education and cultural exchange serve as the cornerstones of innovation. From this perspective, the world has gotten bigger, because we need to break down barriers and attach more importance to exchange and communication than ever before.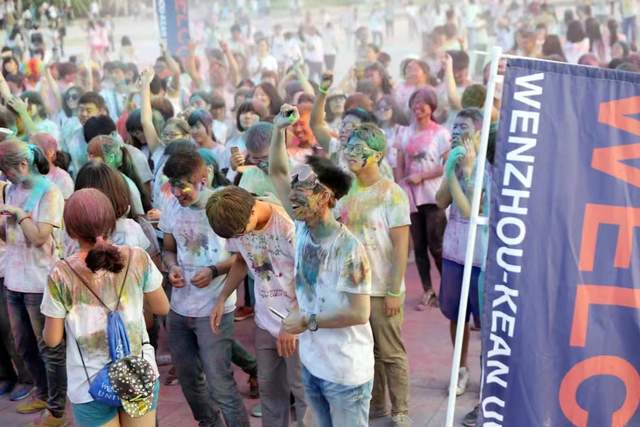 While the world is constantly changing, mankind is also facing more and more common problems. To solve such problems, it is more and more necessary for mankind to be united and cooperate with each other. The cooperation and internationalization of education are becoming more and more important. Colleges and universities, especially Sino-foreign cooperative ones, need to think about their roles and functions in running schools in the new era.
The ongoing COVID-19 pandemic has brought various crises to Sino-foreign cooperative education. In dealing with these crises, we are gradually enhancing our understanding of the risks of international education cooperation. In the post-pandemic era, these excellent practices need to be summarized, and a long-term mechanism should be established. For example, we should explore the new form of future colleges and universities that integrate online and offline teaching modes, introduce high-quality online education resources around the world, and incorporate them into the previous bricks-and-mortar campus with characteristics.
Thanks to the continuous development of science and technology, hardware and software for online teaching have been greatly improved and enhanced, so we can offer more and more high-quality online courses, and students can access more cutting-edge knowledge of the world. Today, while the pandemic is still fluid, we can take it in stride and start online teaching for students in need.
In the future, we still need to accelerate the integrated development, merge the best course resources, and develop innovative teaching modes such as e-learning and b-learning to incorporate them into education and teaching and create an efficient platform for teacher-student interaction and communication. We need to explore a high-level international education cooperation mechanism to adapt to China's education situation, and then enhance the ability of international education cooperation to resist risks.
Moreover, the context of the current global changes provides a new idea for the academic exchange and talent exchange in colleges and universities. Therefore, colleges and universities in China need to expand cooperation and explore various forms of international exchange and communication.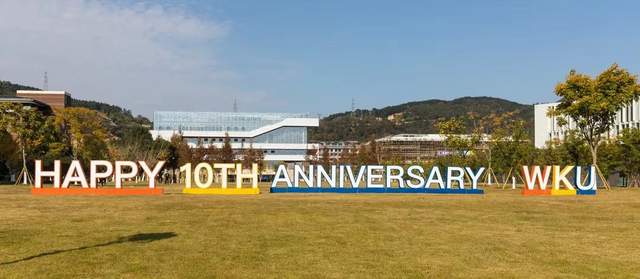 Take Wenzhou-Kean University as an example. The university celebrated its 10th anniversary in 2021. During the celebration, we held a forum on Internationalization and Governance of Higher Education and invited experts from home and abroad to talk about education cooperation for win-win outcomes. In addition, we also worked with Kean University to develop a China-US online internship program to explore new modes of educational exchange between China and the US. In the future, we will seek more exchange opportunities, further strengthen resource sharing and complementarity, share innovative measures under the new situation of international exchange, practice, exploration and experience, and organize cloud-based meetings with modern technology to promote exchanges between cooperators in running Sino-foreign universities.
In the face of the new political and economic situation, colleges and universities in China should pay special attention to the terms in favor of China and develop Sino-foreign education cooperation projects with Chinese characteristics. In other words, the characteristics of the colleges and universities should be in line with the national conditions and the needs of local social development, and their majors should be complementary to those of other colleges and universities, so as to cultivate scarce talents suitable for social and economic development who boast both international visions and Chinese characteristics.
In June 2020, the Opinions of the Ministry of Education and Other Seven Departments on Accelerating and Expanding the Opening Up of Education in the New Era was issued. The Opinions demonstrated China's strong determination to adhere to the opening up of education in the new era, cultivate new opportunities in crises, and start a new situation in the trend of changes. Colleges and universities in China should continuously and actively serve the major strategic needs of China and further promote the opening of education to the outside world.
To sum up, it is the responsibility and mission for Chinese colleges and universities to be rooted in school running with Chinese characteristics and cultivate patriotic talents with a global vision and a thorough understanding of international rules and affairs.