WKU scholars lead an international joint statement on pangolin conservation
In February 2022, Professor Choo Siew Woh from the Department of Biology, College of Science and Technology, Wenzhou-Kean University, published a paper in Elsevier ("A collective statement in support of saving pangolins") in collaboration with 65 researchers from more than 20 countries and regions on the issue of pangolin conservation.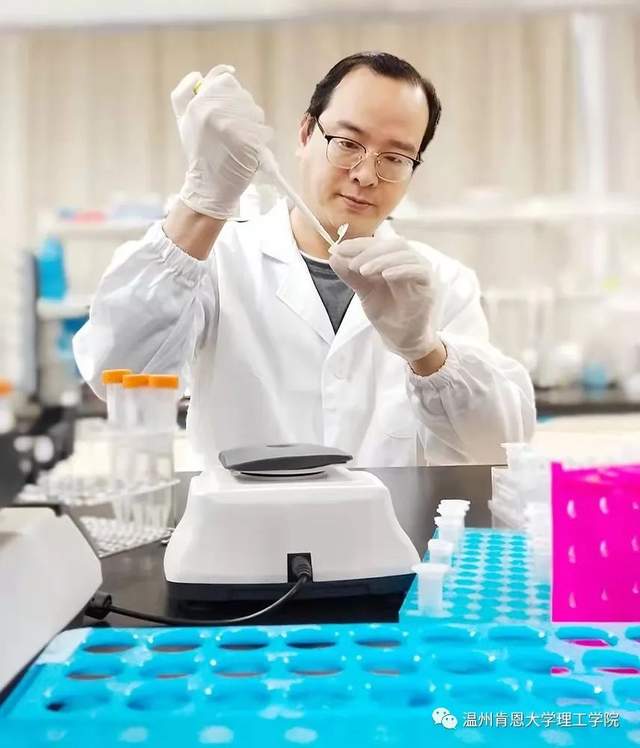 Since the international collective statement was released in a timely and specific manner, it has been supported by renowned experts from the University of Cambridge (UK), Chinese Academy of Sciences, University of Oxford, Smithsonian Conservation Biology Institute (USA), Zhejiang University, ITMO University (Russia), National University of Singapore, Monash University, University of Malaya, University of Tokyo, Shanghai Jiao Tong University and other prestigious institutions.
The statement has called on relevant departments to increase the number of rescue centers that can provide adequate care for confiscated pangolins, pay attention to the timely treatment and care of pangolins, improve laws and policies related to pangolin conservation, as well as to provide a green channel for fast-track regulatory approval in order to accelerate research and attract more experts to work on pangolin conservation. Meanwhile, the governments have also been called upon to invest more funds to support more rescue centers run by non-profit organizations, and strengthen law enforcement and the protection of pangolin natural habitats.
It is noteworthy that this international statement has been led by Professor Choo Siew Woh. He has taken the leading role in the development of the world's first genome maps of pangolins, which is important for the conservation of the national first-class protected animal in China and has been widely reported by media from home and abroad. Choo said, "All stakeholders need to work together to save pangolins. Hopefully, this joint statement will draw more public attention to the pangolin." In many years of research, Professor Choo and his team have published numerous papers in major authoritative academic journals and have an international reputation.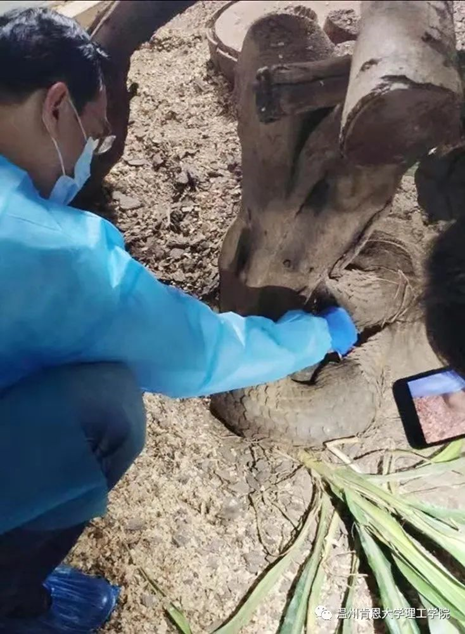 Besides, Mr. Tian Xuechen, the Head of Laboratory at Wenzhou-Kean University and a member of Choo's team, introduced that pangolins are the only mammal that has overlapping scales, covering most of their bodies. It is not easy to maintain this creature in captivity due to the loss of certain important genes such as IFNE, leading to reduced immunity. However, due to the edible and medicinal values of pangolins, the phenomenon of poaching pangolin is extremely serious, and the slow reproduction of pangolins, the number of this species has decreased sharply in recent years, and the degree of endangerment has been raised to level 1. Therefore, relevant departments need to pay urgent attention and take corresponding measures in saving pangolins.
Dr. Eric Yang, the acting Vice Chancellor for Academic Affairs at Wenzhou-Kean University, expressed that WKU has attached great importance to research and practice to protect the ecological environment and species diversity. WKU offers an Environmental Science program with several professors engaged in scientific research environmental protection and species restoration. This collective statement, together with Dr. Choo Siew Woh's recent research project on pangolin conservation funded by Mingde No.1 Yihua Environmental Charitable Trust from the China Railway Trust Corp. Ltd, will make a positive contribution to improving the awareness about the ecology among academia and the public.