Exploring the Future of Sino-Foreign Cooperative Universities: WKU Advisory Committee Holds Its Third Meeting
On November 16, 2022, Wenzhou-Kean University (WKU) celebrates its 11th anniversary and the University's Advisory Committee held the third meeting to discuss the challenges and opportunities of Chinese-foreign cooperative universities in the new stage of development.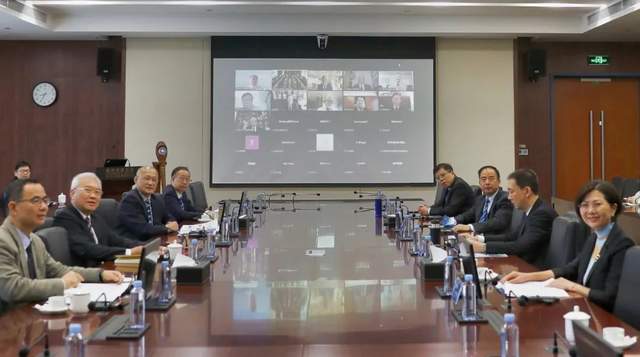 At 8:30 a.m. Beijing time, the meeting kicked off at the conference room of the College of Business and Public Management, WKU. Fifteen experts from the United States, Sweden, Russia, China, and other nations and regions gathered online.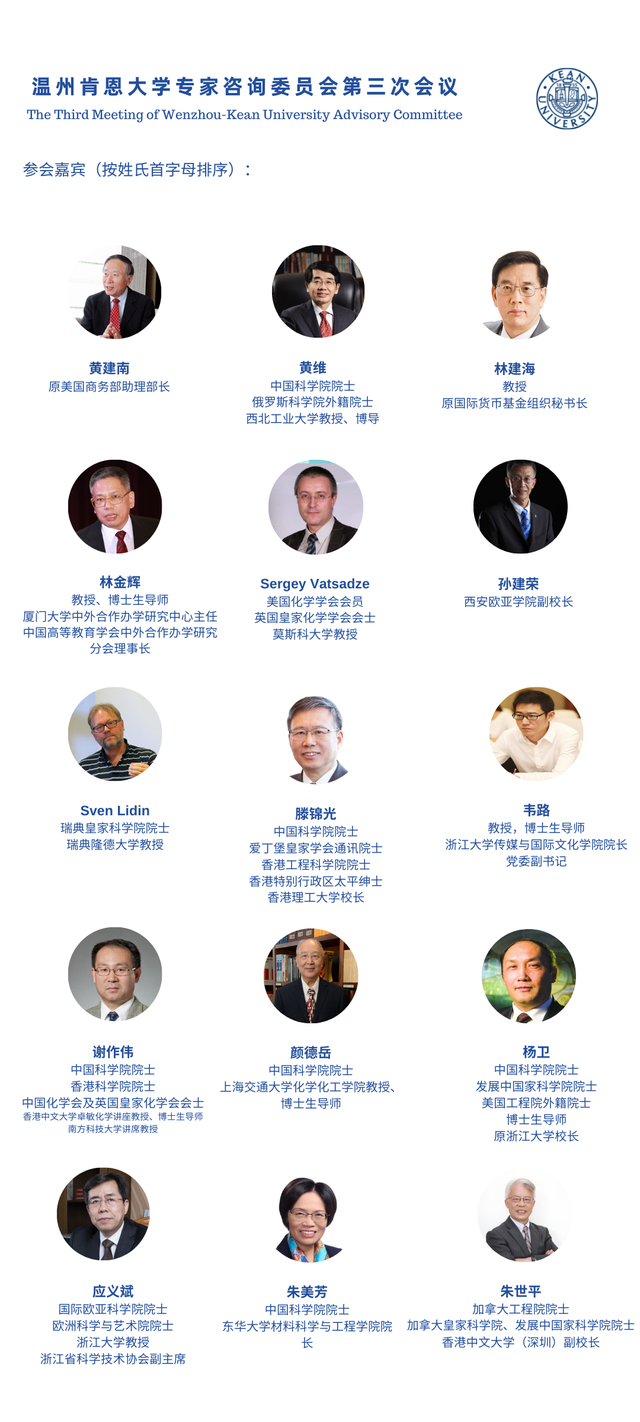 Each year, the WKU Advisory Committee invites experts from science and technology, education, and other relevant fields to brainstorm on the future development strategy of the University. This year, the meeting was held online and offline as the pandemic still rages.
Wang Beijiao, Party Secretary of WKU CPC Committee and Chair of the Board of Directors of WKU, announced the opening of the meeting with sincere greetings. The insights provided by the experts of the second Advisory Committee meeting in 2021 have been incorporated into the University's operations in all respects.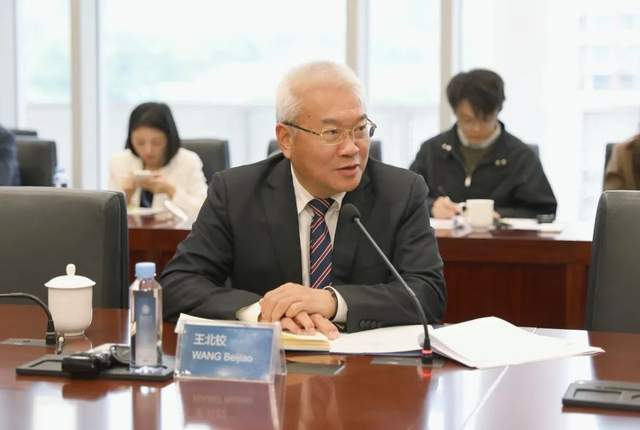 Wang Li, Chancellor of WKU, reported the achievements of the University to the experts. After one year's development, WKU has made further progress. The University offers 18 undergraduate programs and 8 master's and doctoral programs. There are more than 4,200 enrolled students and over 180 full-time teachers. The first graduate students majoring in TESOL and Biotechnology Science have finished their studies at WKU. The Comprehensive Laboratory Building, the Stadium, and the Natatorium have been put into use. WKU has advanced to a new level in talent training, discipline construction, scientific research and innovation, social services, cultivation of the faculty, campus construction, and Sino-American cooperation.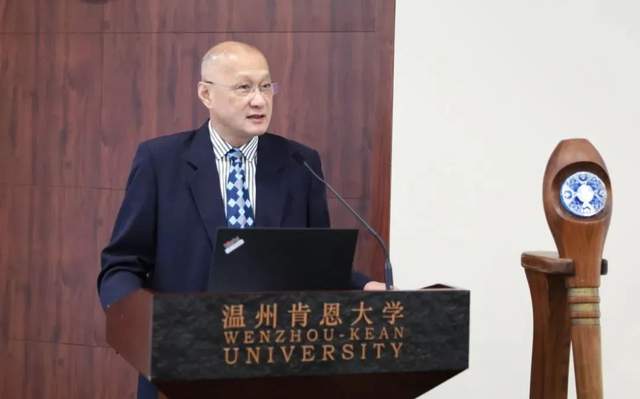 As a pathfinder of education internationalization, WKU is confronted with many problems and challenges despite rapid growth. For example, fewer students favor Sino-foreign cooperative universities in the context of the pandemic. The country has ushered in a new era and embarked on a new journey with a new mission. Where should WKU head for? Participating experts gave their suggestions and provided many thought-provoking insights.
Teaching quality is the foundation of a school. Then how to evaluate the quality of a Sino-foreign cooperative university? According to Professor Sven Lidin, WKU should set up the benchmark for quality assessment based on its goals and students' learning feedback, and strive for higher-quality education. Professor Lin Jinhui suggested that WKU should focus on the evaluation of Sino-foreign cooperation in running schools and strengthen the talent training system in various areas, including the construction of training plan, training process, training mode, teaching system, teacher management and the structure of talent quality. Professor Sun Jianrong proposed to revise the curriculum based on learning performance and evaluation in the pandemic era.
Yang Wei, an Academician of the Chinese Academy of Sciences, noted that WKU should explore how to maximize its advantages to integrate education, science and technology, and talents. As a Sino-American cooperative university, WKU needs to identify global common concerns regarding scientific research, promote science and technology exchanges and cooperation between China and America, further expand collaboration with other countries, and cultivate international talents that are well adapted to the diverse working environment. Professor Lin Jianhai said that Sino-foreign cooperation in running schools should always take into account the integration of foreign educational philosophy and Chinese cultural heritage. In his opinion, WKU should constantly summarize its strengths to cultivate competitive talents with diverse ways of thinking.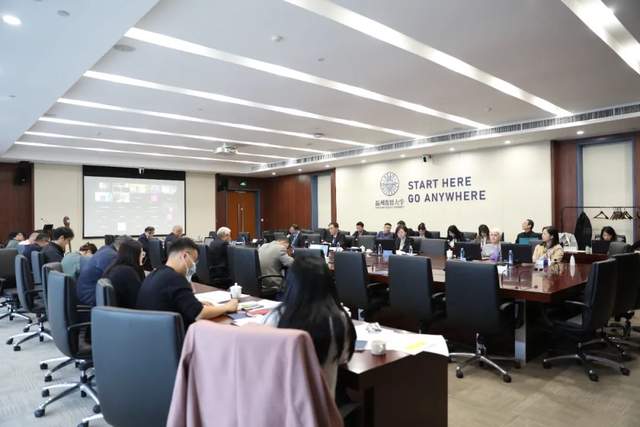 How can WKU make new breakthroughs and get ahead of the race for discipline construction in the future? Huang Wei, an Academician of the Chinese Academy of Sciences, believed that the answer lies in integration and restructuring. He encouraged WKU to pool various innovation resources and create a cross-disciplinary platform. To his thinking, Sino-foreign cooperative universities are relatively new and more flexible. He suggested that WKU should take active steps to establish interdisciplinary research platforms and unlock more possibilities for cross-disciplinary research, instead of restricting colleges and departments to disciplines as other domestic universities do. Teng Jinguang, an Academician of the Chinese Academy of Sciences, offered advice on the balanced development of multiple disciplines by taking advantage of Chinese and American curricula. He gave an example of Hong Kong Polytechnic University which provided the reference for WKU in future interdisciplinary curriculum construction and the setting of major and minor courses.
In the future, high-quality faculty will be the guaranteed success of WKU. Zhu Meifang, an Academician of the Chinese Academy of Sciences, believed that WKU .should continue to improve the level of teaching staff, introduce more international teachers and build a first-class faculty group, even when the pandemic poses a challenge to the recruitment of teachers overseas. As the only female expert attending the meeting, Ms. Zhu expected the University to pay attention to the training of female teachers. Ying Yibin, an Academician of China Science Center of International Eurasian Academy of Sciences, pointed out that the expansion of high-quality teachers is of primary importance on the agenda as WKU is striving to enroll over 10,000 students. WKU should also make constant efforts to introduce international high-level talents and make the University stronger.
Though international exchanges among Sino-foreign cooperative universities are hindered by the pandemic, all experts believed that we should further strengthen international exchanges and openness. Mr. Huang Jiannan, Former Assistant Secretary of U.S. Department of Commerce, praised WKU as a window and platform for foreign exchanges, and he remarked that the University should continue to play a better role in promoting exchanges between China and the United States under new circumstances. Zhu Shiping, Fellow of the Canadian Academy of Engineering, suggested that cooperative education should focus on cultural exchanges between the two parties based on the Chinese University of Hong Kong (Shenzhen) practice. Xie Zuowei, an Academician of the Chinese Academy of Sciences, urged the University to innovate the model of teaching, especially in the development of online learning and hybrid teaching. It is also important to share excellent teaching resources, establish an international teaching system and make long-distance cooperation in scientific research and teaching possible. Professor Wei Lu gave full credit for the achievements WKU has made in talent construction, school facilities, distinctive features, and potential for development. He advised the University to align its future development with the country's strategic needs, set clear objectives for talent training, highlight its advantages and characteristics, upgrades the system of disciplines and specialties, and take its education to a higher level.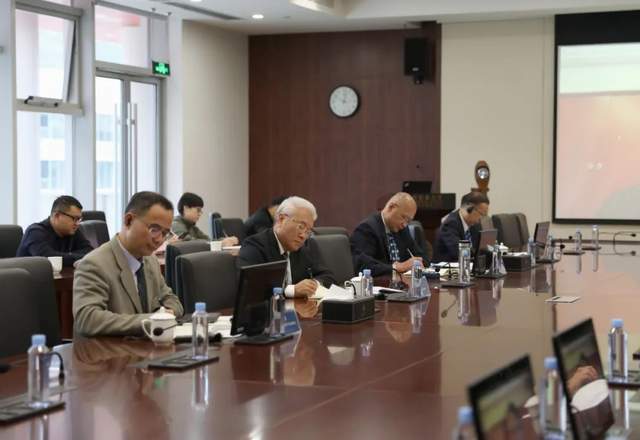 Yan Deyue, an Academician of the Chinese Academy of Sciences, spoke highly of the achievements that WKU has made and wished it greater success in the future. Professor Sergey Vatsadze, an Academician of The Royal Swedish Academy of Sciences, hoped to seek closer ties with WKU and contribute to future academic exchanges and cooperation between China and Russia.
In the closing stage of the meeting, Mr. Wang Beijiao expressed his heartfelt thanks to the experts for their valuable suggestions and comments once again. After the meeting, the University will summarize and analyze the proposals and great ideas from the experts, and put them into the practice of Sino-American cooperation in running schools, so that WKU will keep moving forward toward a brighter future.
School leaders including Zheng Xiaodong, Yang Yixin, Yan Xiaopeng, Zhou Dong, Ying Yonghong, Lin Chaochao, Zhu Ge and heads of all departments of the University also attended the meeting on-site or via links.