Lin Mingze: Postgraduate Studies are Hard but Sweet with Dreams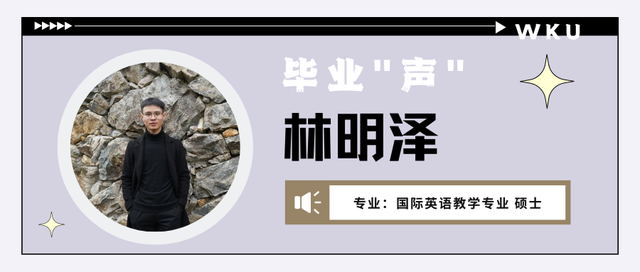 WKU started the master's degree program in 2020 and has its first class of master's graduates this year. Lin Mingze is one of them. Before he enrolled in WKU's Instruction and Curriculum (M.A.) program, he worked as an IELTS teaching assistant. In his view, two-year study at WKU has not only enabled him to learn and reflect but also brought him into the realm of "education" and turned him into an "educator". Currently, he succeeded in becoming an English teacher at a public elementary school.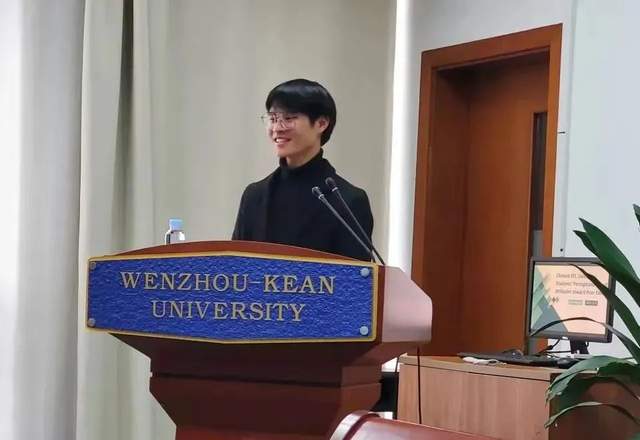 01 Escape the Fear of the Unknown and Enter the Realm of Teaching
Despite having worked as an IELTS teaching assistant for two years, Lin Mingze had hardly learned how to teach systematically. There were many unknowns and doubts in his mind as to whether he would be a competent teacher.
However, the curriculum of WKU is well set up to bring him into the field. In the course "Methods for Teaching English Language Learners in ESL/EFL Settings: Standards-Based Approach", the professors would ask many questions about the lesson plans he had designed. In the beginning, he was relatively emotional but the professors would guide him to think rationally about the reasons and purposes of each module's design.
With the assistance of the university, he went to Wenzhou Yingcai Primary School to give lessons by reading English picture books. Before the class, Lin would sort out the design of the teaching plan together with his professors and provide the learning scaffolds for the students. After the class, he also summarized with the professors and reflected on the effectiveness of each lesson. When he devoted himself to supporting education in Guizhou, he realized that teaching is not only about introducing educational resources to the rural areas but also about providing service for the students. Giving intensive English courses to undergraduate students is also part of the practice of the graduate program. If lessons for primary school children focus on enlightenment thinking, lessons for undergraduates give more importance to developing research and application know-how.
By practice, Lin gradually found his own teaching method, got rid of the fear of the unknown, and built up the confidence to become a qualified teacher.
02 Connect with the World and Open the Windows to the Future
WKU's international teaching philosophy and resources also left a deep impression on Lin Mingze.
According to Lin, the postgraduate program accords with the model of project-based learning, allowing students to comprehend and get used to applying their knowledge to practice. WKU also has a strong emphasis on critical thinking, which sets it apart from other universities and brought about a great change in Lin's way of thinking.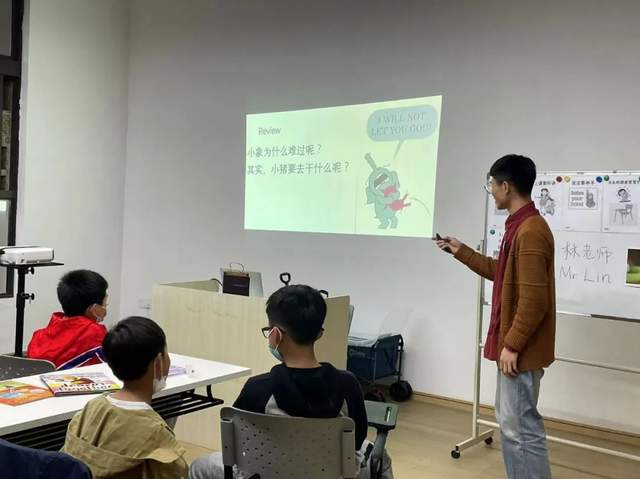 The professors of WKU come from all over the world, which opens a window for Lin to know more about the world. In extracurricular time, they would talk with him about their experiences of teaching around the world and share tips on teaching in different cultural contexts. The interaction with the professors has cultivated his sense of independent learning. They also constantly reminded students to read before class and encouraged them to keep asking questions as well as review, reflect and summarize after class. They gave Lin a real sense of the school's "student-centered" teaching philosophy. In addition, WKU Library has served rich literature resources and databases, which was convenient for him to access data and write papers at any time.
03 Start with Personal Interest and Pursue a Career in Education
At WKU, the professors encourage students to choose their topics from their interests. The research topic Lin chose is "Students' perceptions and attitudes toward peer editing". In this project, students were required to edit each other's assignments after the writing lesson. Besides, Lin needed to collect the perceptions of students with such a teaching style. After an abundant number of samples were analyzed, conclusions were finally drawn as to whether such a teaching style was applicable in China's class.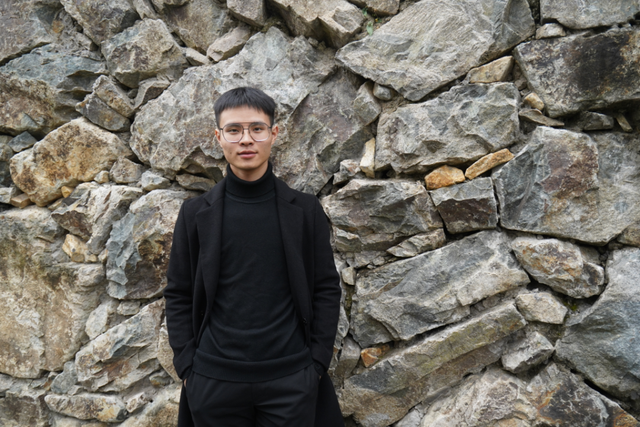 Through continuous research on the subject, Lin has also gained a deeper understanding of how to carry out his teaching work. He planned to become a primary school English teacher in the future. Currently, he has passed the relevant examinations and is about to become an English teacher in a public primary school.
From a teaching green hand to an educator with profound feelings and rich practical experiences, Lin Mingze has realized the role's transition at WKU. Meanwhile, he acquired the knowledge and met good mentors and friends. He addressed that WKU has endowed him with an essential value of life. In the future, he will also take firm steps to pursue his passion for education.